SEO For North East Solicitors
Helping a leading local Solicitors find a wider audience
Hadaway & Hadaway Solicitors needed to get in front of those actively looking for their services in region.
We devised a strategy engaging 2 satellite blos and extremely high quality content to catapult thier site to first page top 3 for their most relevant and lucrative searches.
We've also designed their website, which converts their new visitors to customers. The strategy continues to work and HH have seen continuous growth in the past 5 years.
Website:
Services:
Full Audit & Consultation
SEO Strategy Creation
Conversion Design
Retention Functionality (Video)
On & Off Page SEO
High End Content Marketing
Page Speed Excelleration
Satellite Blogs
"Through ongoing strategic SEO by EDOT3 we are now ranking #1 or top 3 first page on Google for all our local searches. This has proven to be the singularly most successful marketing investment in our firms history."

Derek Billham, Practice Manager, HH.
Increase in quality leads via website
Increase in targeted traffic
Overall business growth per year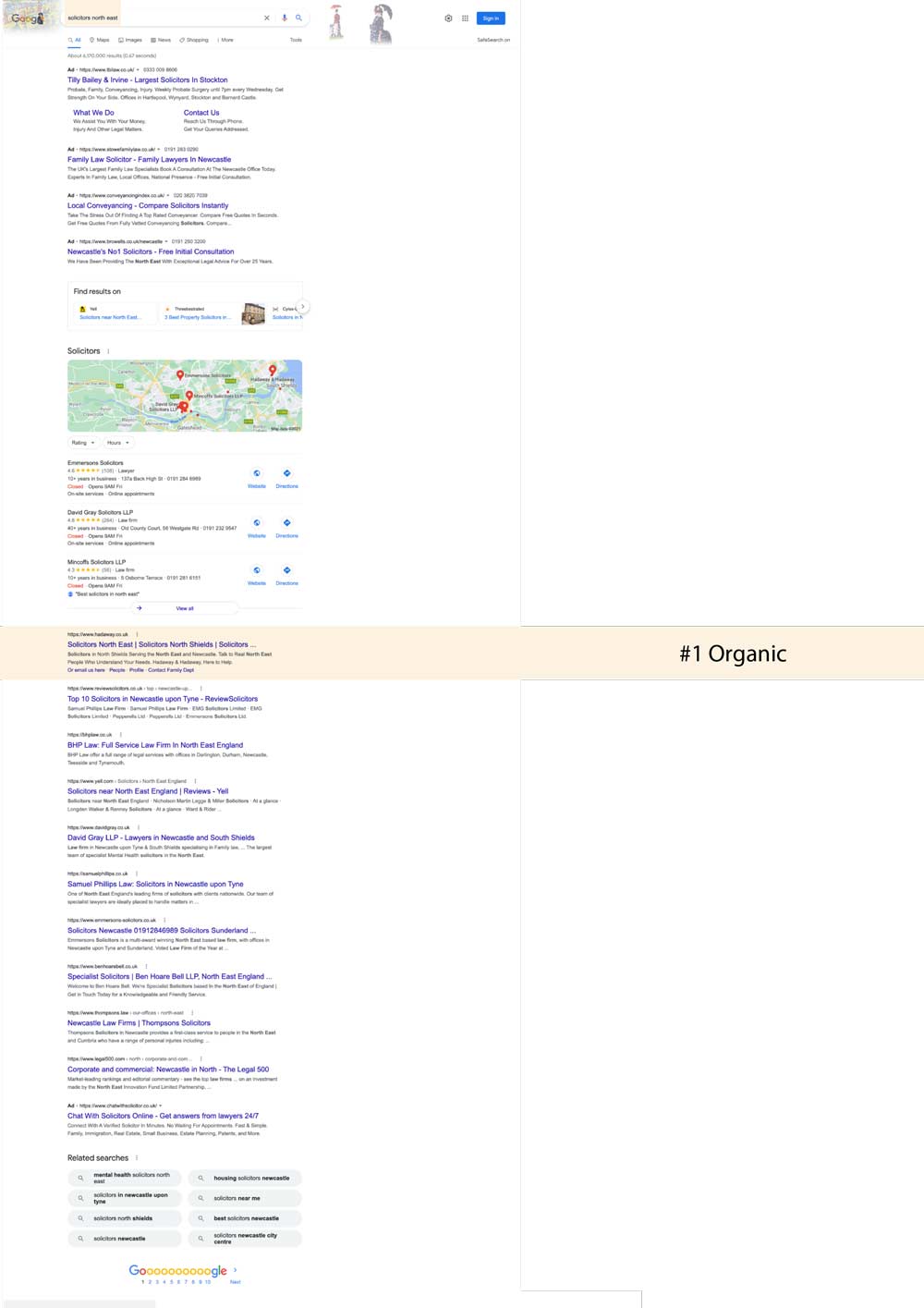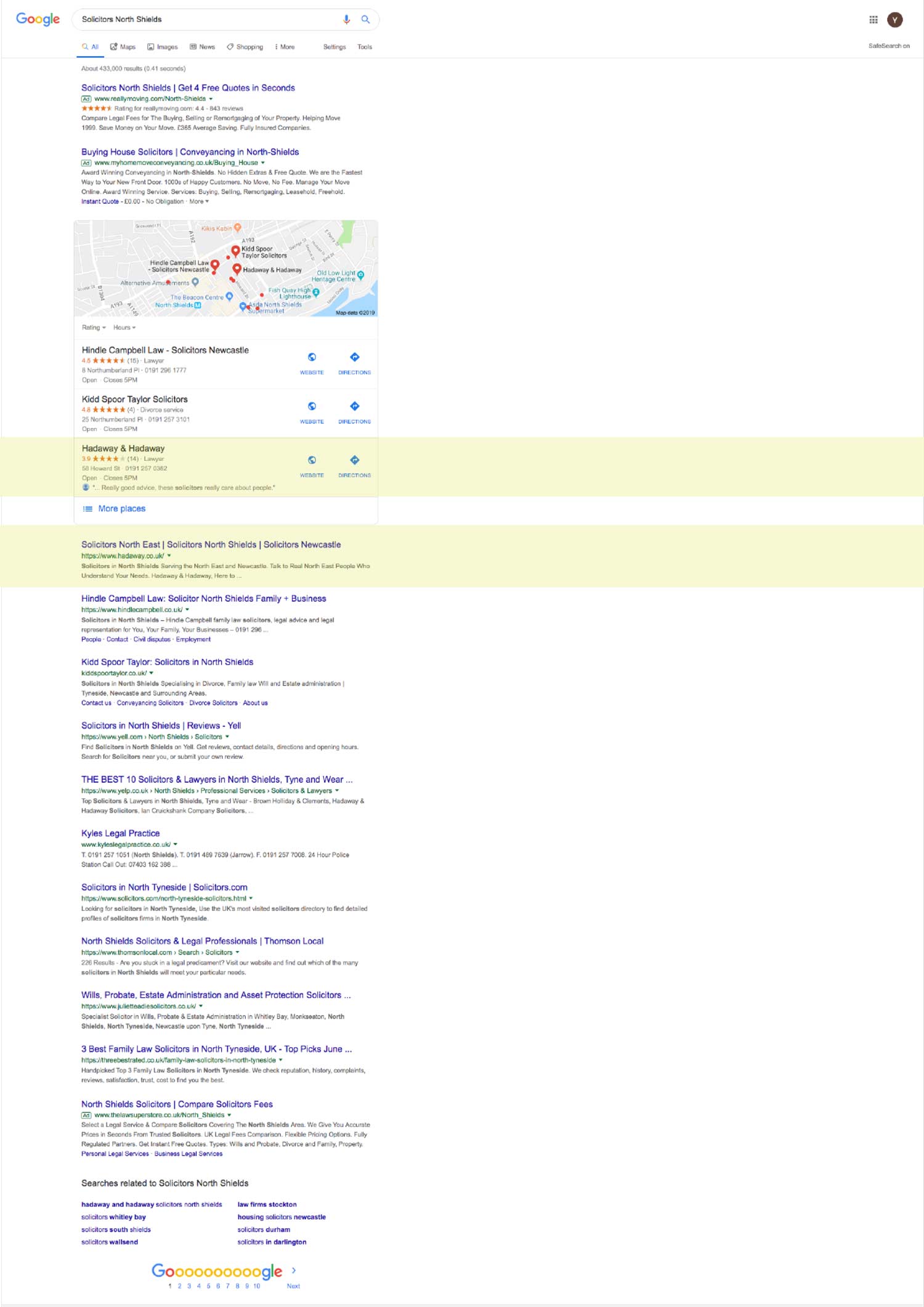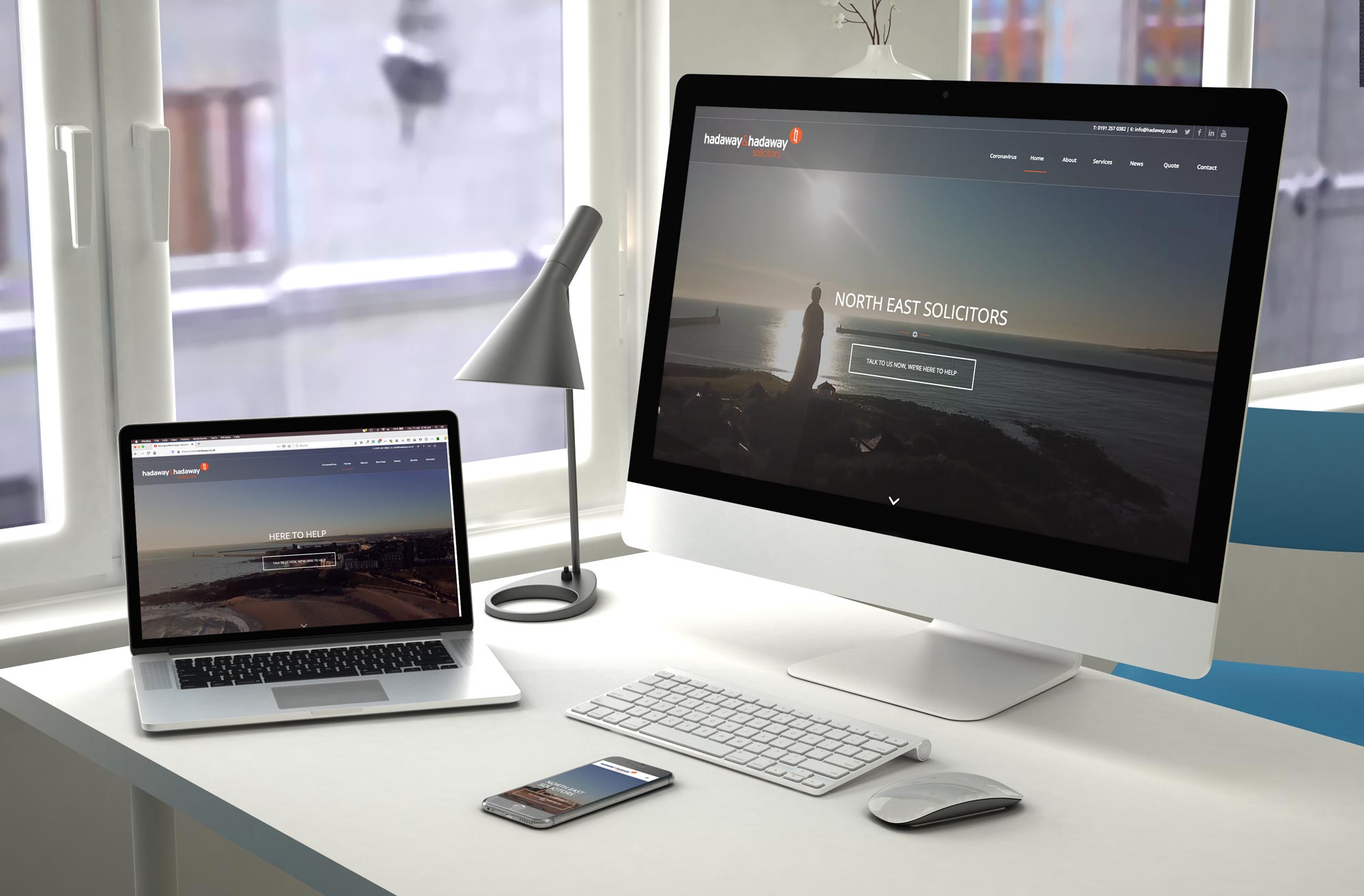 Join Us & Grow Your Business...
We work closely with a small amount of clients that are eager for success and are serious about transforming their business. We only take on those we are 100% confident that will gain a substantial return on the investment required. Talk with an EDOT3 director and find out if we can help you.
SCHEDULE A CALL